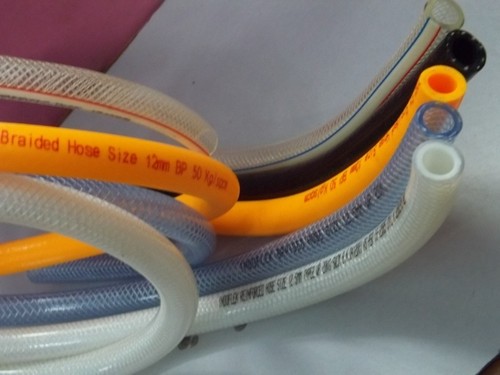 Thermoplastic Rubber Hose
Product Code : 001
Product Description
Thermoplastic Rubber Hose
We are specialized in manufacturing and supplying a wide range of Thermoplastic Rubber Hose. Ours is a quality which is unbeatable, incomparable and unique. Our hoses are made in proper work places at the hands of skilled manpower who keep a vigil eye during the processing of these pipes. Our pipes are rugged in design, highly durable and require negligible maintenance and are as per the international standards in quality. Thermoplastic Rubber Hose can be used in high wear and tear applications.
Working Temperature Range :  30 to 120ºCÂ
Working Pressure   :  10 to 40 kg/sqcm.
Material Of Construction     :  PVC- NBR (Thermoplastic & Nitrile Rubber Blend) TPV(Thermoplastic Vulcanizates) LDPVC(Lowdensity Plasticized PVC)Â
Sizes   :  5mm to 50 mm inner diameter
Contact Us
L-2, Sector-3, DSIIDC Industrial area, Bawana, Delhi, Delhi, 110039, India
Phone :+917259520701