Medical Tubes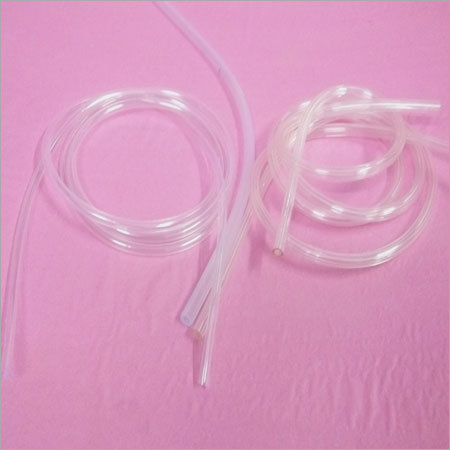 Medical Tubes
Product Description
Medical Tubes


We are considered to be one of the most profound and prominent manufacturers of Medical Tubes. Also known as oxygen tubes, these are used for blood transmission and other such uses in medical field. These are made using non-toxic and recyclable raw components in a very clean environment. Our entire range is sterilized before packaging it into air tight plastic packets. Our Medical Tubes are choice of many leading medical organizations.


Further Details


Medical Tubes


Known By other names such as: Oxygen Tubes, Custom tubings pack tubes, medical equipment tubes


Uses: In any type of medical application where there is flow in a flexible conduit.


Any body fluid can also let flow through these special grade tubes.
Non Toxic Standards: No heay metal chemicals used in processing
All raw materials used are as per non toxic standards.
Working Temperature Range: Minus 5 to 65 degree Celcius


Material of Construction: Non Toxic or Food Grade PVC flexible Compunds used for formulation.


Physical & Mechanical Properties: Transparent or Opaque or Coloured as desired


High flexibility and elasticity
Crystal Clear spotless surface finish
Surface Ribbed or Plain
Good Tensile Strength.
Sizes generally used: Various sizes ranging from 1.0mm to 12.5mm are regularly being


Produced for different medical applications
Braided or Reinforced PVC Hoses used for medical equipments and also used in medical process are also made.
Product Code: MEDTUB


Brand: Ascent medical Tubes


Standard Lengths: Upto 100m packed in LDPE packing and straped


Why use Ascent India Medical Tubes: Retains flexibilty at sub ambient to high temperatures
Light weight so easy handling
Smooth inner and outer surface finish
High Tranparency and Clearity
Never devlops crack or fissure in its shelf life of 20 years
Trade Information
Yes

Free samples are available